When you have only one day to spend on this beautiful island, what are the best things to do on Curacao? First of all: Don't rush. That's the most important thing about the island. Take it easy. The weather is always nice and warm and people are relaxed and chill.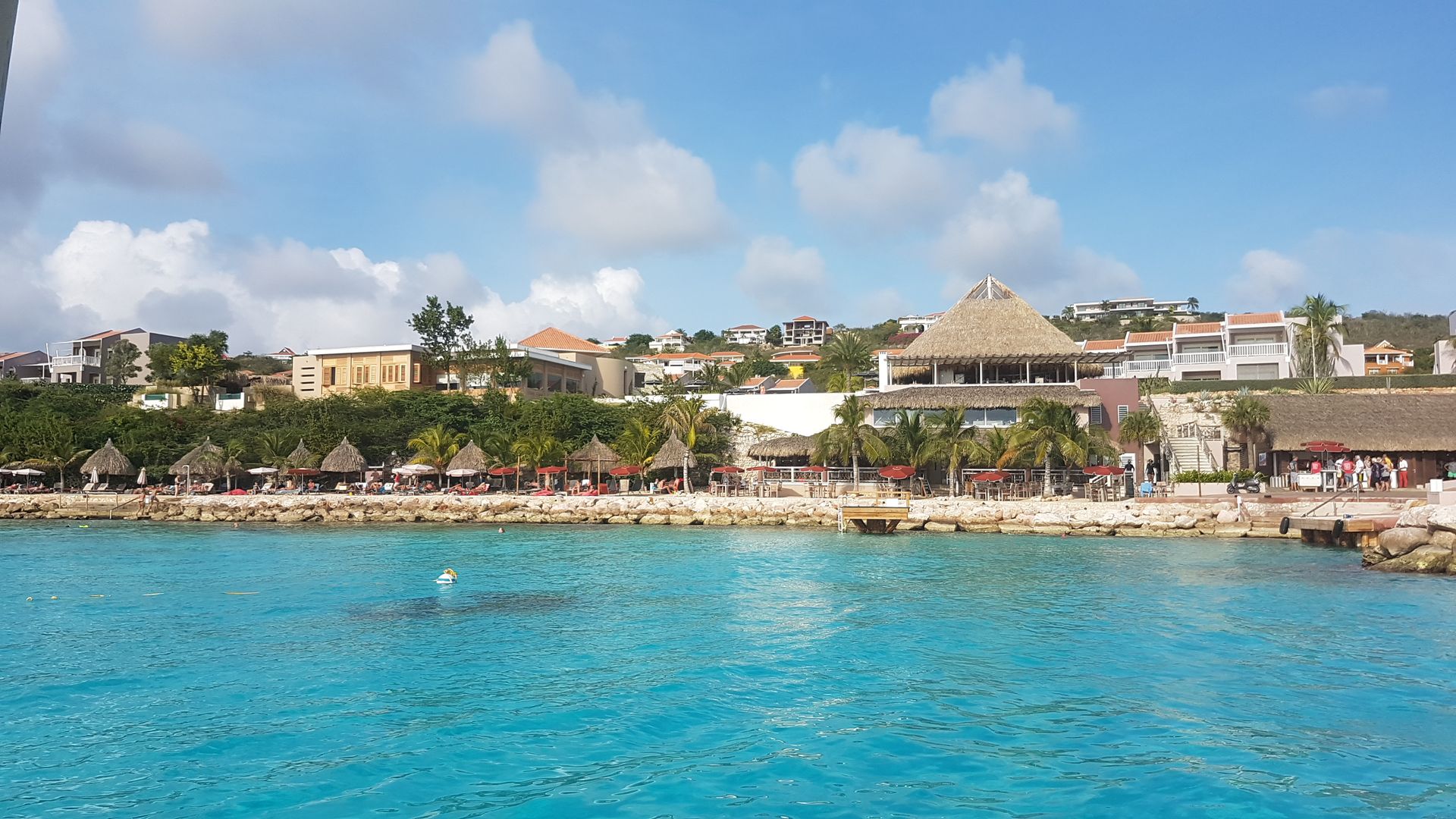 8:00 AM: Start your day at Coral Estate
---
We love to start our day with a good and healthy breakfast. The place we highly recommend is Karakter Curaçao. You can find it right at the sea at Coral Estate. Grab yourself a cappuccino and a nice breakfast and you will have more than enough energy for the rest of the morning.

11:00 AM: Sightseeing in Punda, Pietermaai & Otrobanda
After breakfast, it's time for a ride. Snap a photo of the flamingos at Willywood and keep on going toward the beautiful historical city center of Willemstad. You can park your car easily in the city. Take a walk through Punda and Pietermaai. There are many cute terraces where you can refresh yourself with an ice-cold drink or smoothie. And of course, make a selfie with the famous 'Dushi' or 'Curaçao' sign. Never heard the word Dushi before? You should know the meaning after 1 day on Curaçao! Walk across the Queen Emma bridge to Otrobanda and fall in love with the beautiful street art.

1:00 PM Beachtime at Mambo BLVD!

Alright, enough culture and sightseeing. It's beach time! A perfect place to combine a nice beach, good food and a lot of cool shops is Mambo Beach. There is a lot to do on this vibrant beach! Craving for lunch? Whatever you like, you can find it there. Asian, Italian, Mexican, fast-food, or sandwiches. After lunch, it's time to find yourself a sun lounge underneath a palm tree. Relax and enjoy the view of clear blue waters.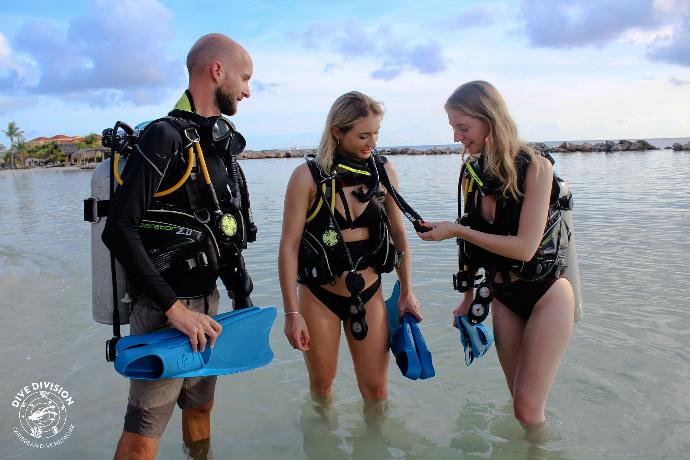 Did you ever try scuba diving? Curaçao is famous for its healthy coral reefs and diverse marine life. Dive between all different shapes, sizes, and colors of fish!
Mambo beach is the ideal spot to start diving since the reef is in front of the beach. You can walk straight in the water and you are ready to go. Book your 'PADI Discover Scuba Dive' at BLVD Divers! It will take you only 2 hours and you will have a lifetime experience you will never forget!
Are you not in the mood for diving but still want to see some fish? No problem! You can rent your snorkel gear at BLVD Divers and check it out on your own.
5:00 PM: Sunset cruising on the Blue C catamaran
It's time to see the sun sunk in the sea! What better way to see it from a luxury catamaran? Hop on the 60ft catamaran of Blue C watersports. Departing from the beautiful beach of Blue Bay Resort. Cruise along the unique coastline of Curacao and see the famous Handelskade by night. After the cruise, you can keep your toes in the sand while having a culinary food party at Blue Bay's restaurant Azzuro.
Do we need to say more? Did you enjoy this blog, leave your comment behind! Need some more advice on what to do on Curacao? We are happy to help! Contact us here.